Description
TERRO® Spider Killer Spray
Have creepy crawlers invading your home? Protect yourself and ease your mind with TERRO® Spider Killer Spray. This water-based spray kills an array of spiders including black widow, brown recluse, and hobo spiders. In addition, the product also works on ants, bed bugs, cockroaches, scorpions, silverfish, Asian lady beetles, and crickets.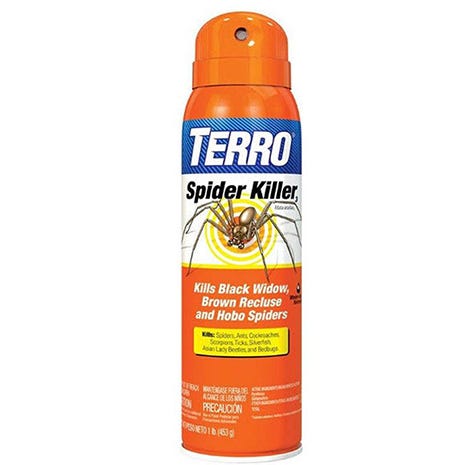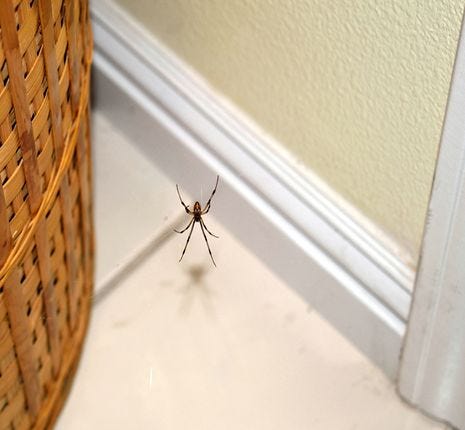 How to Use
TERRO® Spider Killer Spray comes in a ready-to-use aerosol spray can. For indoor use, point and spray in any non-food areas where the pests crawl and hide, including around doors and windows, behind appliances, the underside of shelves, and other similar areas. Spray the spiders directly for best results. For outdoor use, point the spray nozzle away from your face, holding the can on a slight downward angle. For best results, spray when the air is calm. Spray infested areas such as the surface of patios or picnic areas.
Spider Facts
Spiders are the largest order of arachnids, containing between 40,000 to 50,000 known spider species. Your home could be tidy and clean, but this doesn't matter to these unwanted visitors. They love to live under sinks and cabinets, closets, entryways, and much more. Most spiders are harmless, but there are "The Big Three" venomous spiders that live in the U.S., that you want to avoid. They include the brown recluse, black widow, and hobo spider.
TERRO® Spider Killer Spray Product Details
Do you want to know more helpful details about the TERRO® Spider Killer Spray? Take a closer look at the in-depth specifications for this product.
TERRO® Spider Killer Spray
Model #
CT2302
Eliminates
Spiders including black widow, brown recluse and hobo spiders. It is also effective on ants, cockroaches, scorpions, bed bugs, silverfish, Asian lady beetles, and crickets.
Indoor or Outdoor Use
Indoor and outdoor use
Includes
1 lb aerosol spray can