Description
Terro® Wasp & Fly Trap Plus Fruit Fly – Refill
Get continuous protection from your trap with the TERRO® Wasp & Fly Trap Refill. This replacement bait bag can be placed inside your reusable T512 TERRO® Wasp & Fly Trap once the old bait bag is full of flies and other insects. Simply empty the old bait and add the new bait without ever missing a beat in your fight against flying insects.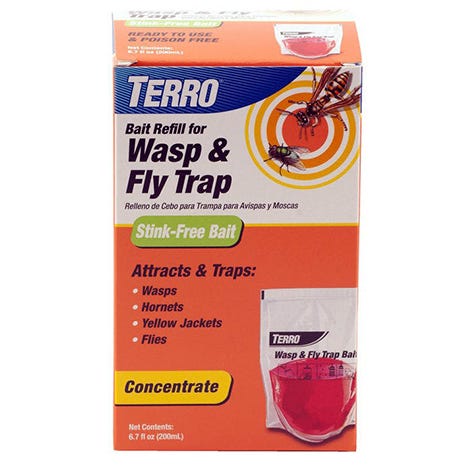 Stink-Free Bait
The unique bait used by this trap attracts unpleasant flying pests, without the odor that is common in many fly baits. That's right – it's stink free! Also, the bait is easy-to-use – all you need to do is add water to the bait, and your trap is up and ready in no time.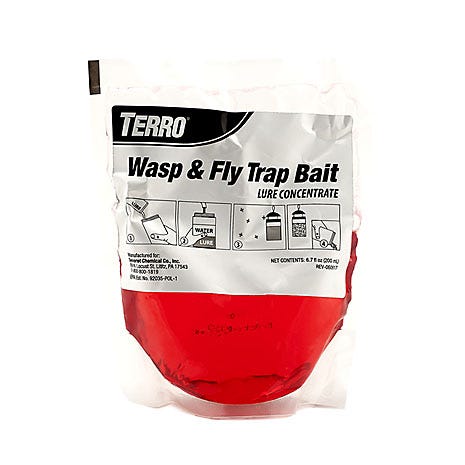 How to Bait the Wasp & Fly Trap
Adding the bait to the bait canister is a simple, three-step process. 1) Add the wasp and fly bait. 2) Mix water with the bait. 3) Seal the Bug Lock Lid™.

TERRO® Wasp & Fly Trap Refill Product Details
Interested in learning more about this dual-action insect trap refill? Take a closer look at its in-depth specifications.
TERRO® Wasp & Fly Trap – Refill
Model #
T513
Refills
Bait for TERRO® Wasp & Fly Trap (Model # T512)
Includes
1 Bag of stink-free bait